ABOUT SYNERGY
Synergy is a newly formed HVAC systems and energy management company. Headed up by Patrick Voorn, an HVAC consultant with over 15 years in the maritime and offshore industry, our team boasts more than 25 years of cumulative experience and expert technical knowledge.
At Synergy, we support you in every stage of your project. We fully appreciate that an HVAC system does not operate in isolation, but as the largest space and energy consuming system on board it has critical influence over almost every other onboard discipline. From the yacht's profile and sophisticated interior to the amount of technical space required and the environmental footprint, the overall design and integration of an HVAC system is intrinsic to the smooth operation of a yacht.
We advise on energy savings, system improvements, equipment specifications, comfort solutions, onboard surveys, and more. We pride ourselves on being a flexible company on whom you can rely on when making tough decisions during your project.
Will Faimatea
Director and Founder Bond TM
In 2017, Patrick Voorn approached Bond TM with collaboration in mind. In 2018, Synergy – The HVAC consultancy – was founded and now serves as part of the Bond Group. "Patrick has shown he has the expertise within the HVAC field, and together with our engineering and systems management experience, we are delivering the same superior level of consultancy within the HVAC arena," comments Will Faimatea, Director and Founder of Bond TM. "Our engineers are already working together with Patrick and his team, and we are excited to enter this new partnership."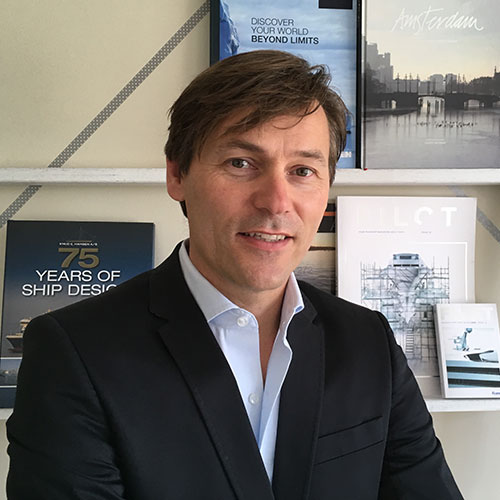 Patrick Voorn
Founder Synergy
"Whilst working on a large new build, I met Zeb Robin and Norman Janneck of Bond TM," comments Patrick Voorn. "I immediately noticed their high level of quality output, and that the team was so well organised that they had full control over their scope of the project. The methodologies and processes that Bond TM operate by are, in almost every stage, closely matched to the HVAC process. Will Faimatea gave me the opportunity to demonstrate my skills and organisation, and here we are, a proud partner of the Bond Group. We can't wait to be involved in more projects together."